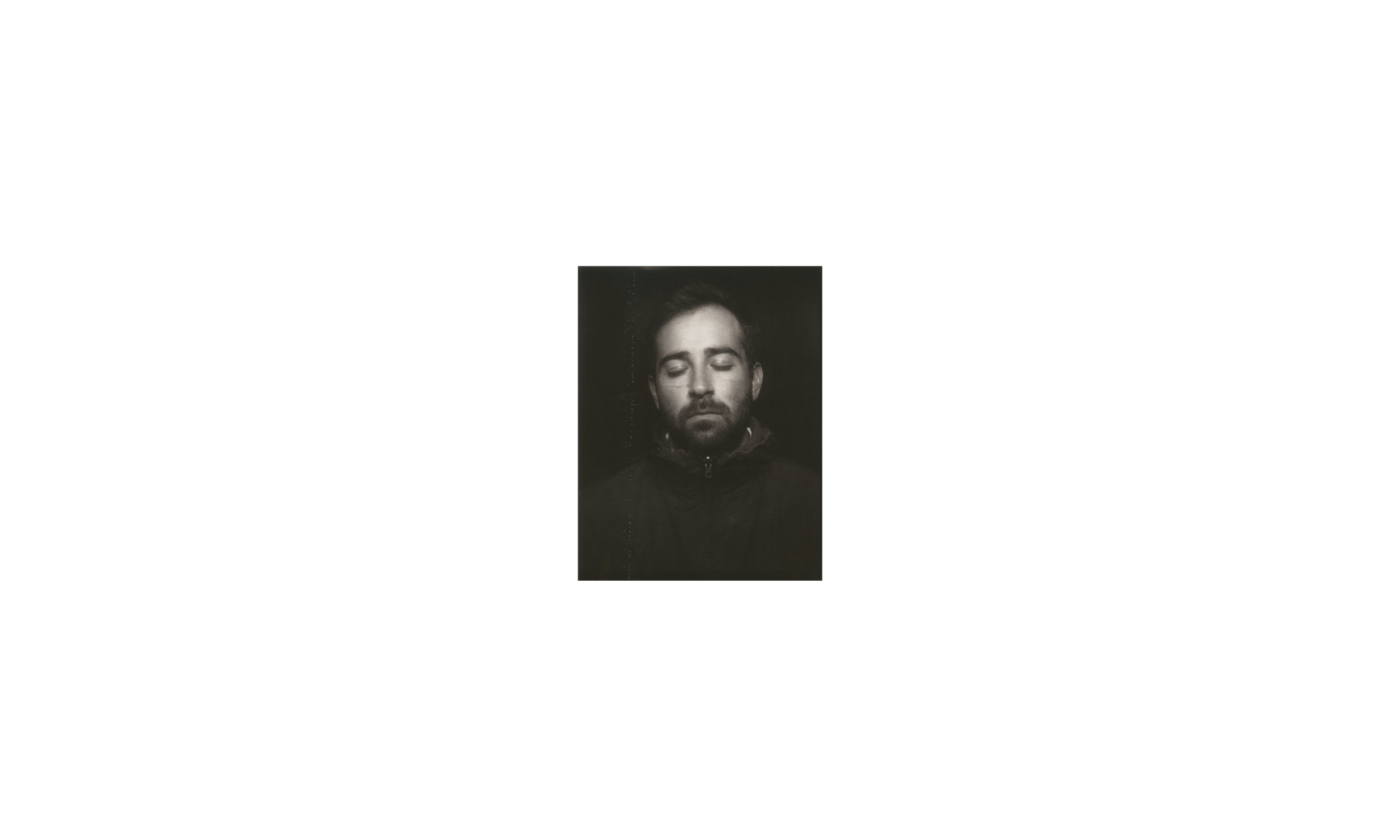 Imagined Futures, 2018, thirty-six silver gelatin prints from photobooths, 1.5 x 1 inches each
STATEMENT
Comprised of thirty-six seemingly identical self portraits,
Imagined Futures
captures private rituals performed in analog photo booths as a form of collective mourning. The repetitive portraits mark the artist's persistent attempt at acknowledging the grief surrounding the futures abandoned after immigrating from his homeland and the social violence enacted on queer bodies. Akin to a Catholic confessional, the booths are witness and complicit in each performance. The work aims to ask, how do we grieve the life we left behind in order to live this one? What do we, immigrants, do with these collective haunting visions and questions about the lives we left behind?
Curator Miguel A. López writes, "Each photograph has a ghostly quality, as if his body were both present and absent. What is truly important about this work will not be found in what we see—in the photograph—but in the private reunion with himself, to which we are but distant, mute witnesses. This simple act of not looking into the camera's lens perverts the intended function of the traditional ID photo, symbolically refusing to be defined by that homogenizing form of representation and its commitment to surveillance. Through this archive of photographs of his own motionless body, Soldi not only expresses his own personal grief; he also describes a shared mourning for all that we are often forced to leave behind—a land, a family, a language—in order to be able to keep living."
Essay by Miguel A. López
Compuesta de treinta y seis autorretratos aparentemente idénticos, Imagined Futures (Futuros Imaginados) plasma rituales privados realizados en una cabina fotográfica analógica como forma de duelo colectivo. Los repetitivos retratos registran el infatigable intento del artista por reconocer el doloroso sentimiento que revisten los futuros que debió abandonar al dejar atrás su país y la violencia social infligida sobre los cuerpos queer. Las cabinas, análogas a un confesionario católico, son testigo y cómplice de cada performance. La obra busca que nos planteemos: ¿cómo lloramos la pérdida de la vida que abandonamos al elegir esta? ¿Qué hacemos, como inmigrantes, con estas persistentes visiones y preguntas colectivas sobre la vida que dejamos atrás?

El curador Miguel A. López escribió: "Cada fotografía tiene una dimensión espectral, como si el cuerpo estuviera presente y ausente simultáneamente. Lo verdaderamente importante en la obra no está en lo que vemos —en la fotografía, en la imagen— sino en el reencuentro privado de él consigo mismo, del cual solo somos testigos lejanos y mudos. El acto sencillo de no mirar a la cámara entorpece la función del tradicional retrato de identidad, cuyo propósito es registrar con fidelidad a los individuos a fin de organizarlos y archivarlos, es decir, de integrarlos adecuadamente a los mecanismos de disciplinamiento social. Al construir un archivo de fotografías de su propio cuerpo inmóvil, Soldi no solo elabora sobre su duelo personal sino también da cuenta de un dolor compartido: todo eso que muchas veces nos obligamos a dejar atrás —un territorio, una familia, una lengua— para poder seguir vivos".
Texto por Miguel A. López
INSTALLATION VIEWS